Who is TraitLab?
TraitLab is a project by me, Greg Park.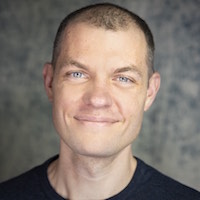 I've been fascinated by the research and science of personality psychology for a long time. I also think it should be much, much easier for anyone to find reliable, scientific personality assessments. That's why I've made TraitLab.
Before starting TraitLab, I studied and conducted research on the personality, skills, and well-being (Ph.D., Vanderbilt University; research fellow at University of Pennsylvania's Positive Psychology Center. You can find my published research in several scientific journals, like Psychological Science, Journal of Personality and Social Psychology, and Journal of Personality.
As you might guess from my own TraitLab results, I love quiet time for reading and writing, enjoying new foods and films, and going on long, slow runs. Feel free to contact me at greg@traitlab.com, or leave some feedback on your own results so I can make keep making TraitLab more useful for you. Thanks! :)
Get updates about personality science and new features
from the TraitLab newsletter.